Take a look at the new features and improvements we've released this month.
December 21, 2021
Filter using your Note and Comment Fields
Values entered into multi-line text fields such as notes and comments will now appear as unique items under basic filters, making it easier to filter your records. If you have many unique items, use the Find in values field to further narrow the items.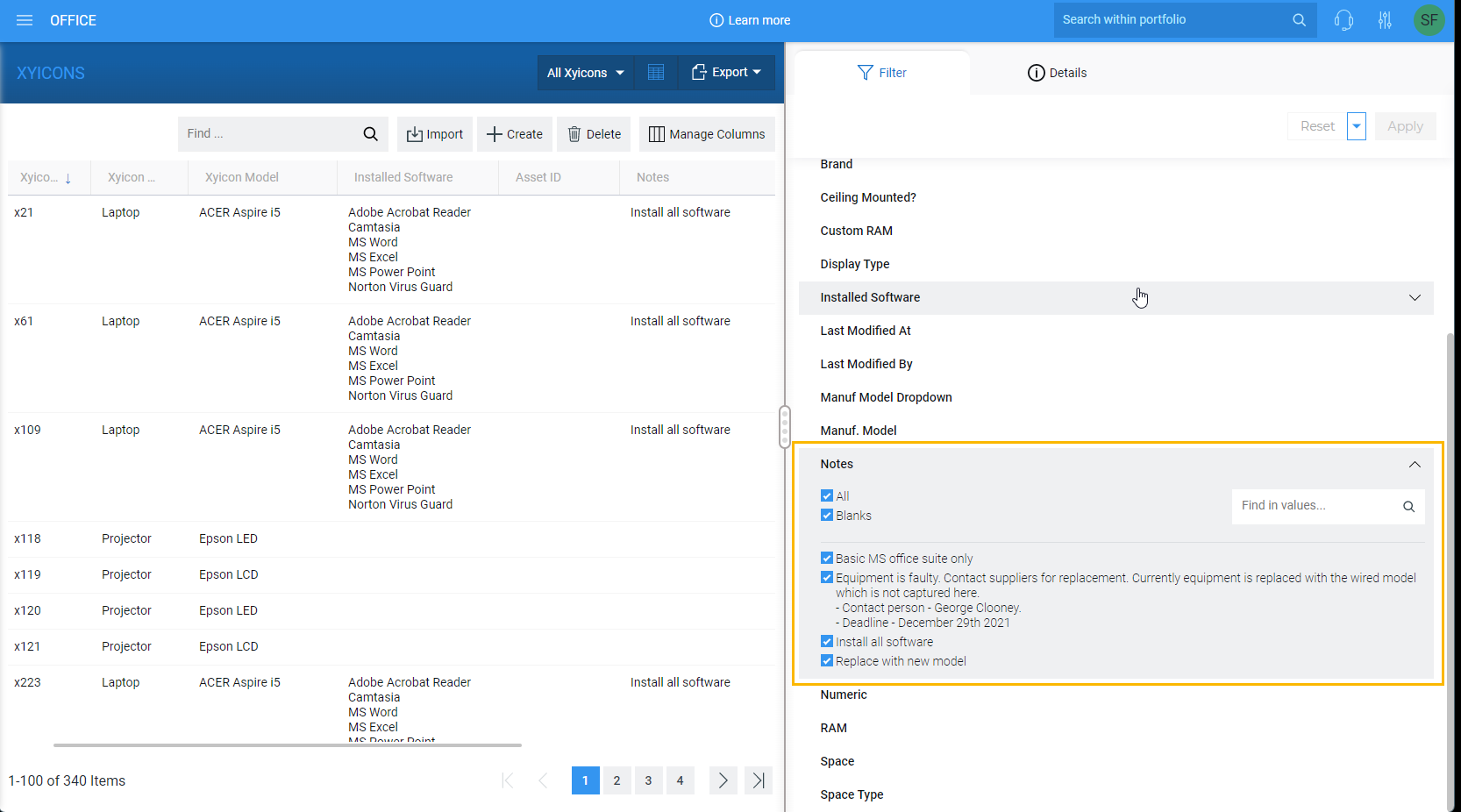 Move Xyicons between Ports without breaking the Link
SpaceRunner now allows you to quickly move xyicons from one port to another without breaking the link. Simply scroll to the Side Panel > Details tab ( ) > Ports section of the Space Editor or XYICONS module, select a xyicon connected to a port, and drag it to the desired port. Choose whether you want to see the connected xyicons as icons or cards. You can also break the xyicon-to-port link or delete the linked xyicon altogether, all from the same location.
Restrictions on removing yourself as a SpaceRunner Organization Admin
If you are a SpaceRunner Organization Administrator, you will no longer be able to remove yourself as an organization administrator by turning off the Organization Administrator toggle. You can continue to enable and disable organization administrator privileges to other users. If you want yourself removed as the organization administrator, then another user with org admin privileges must do it for you.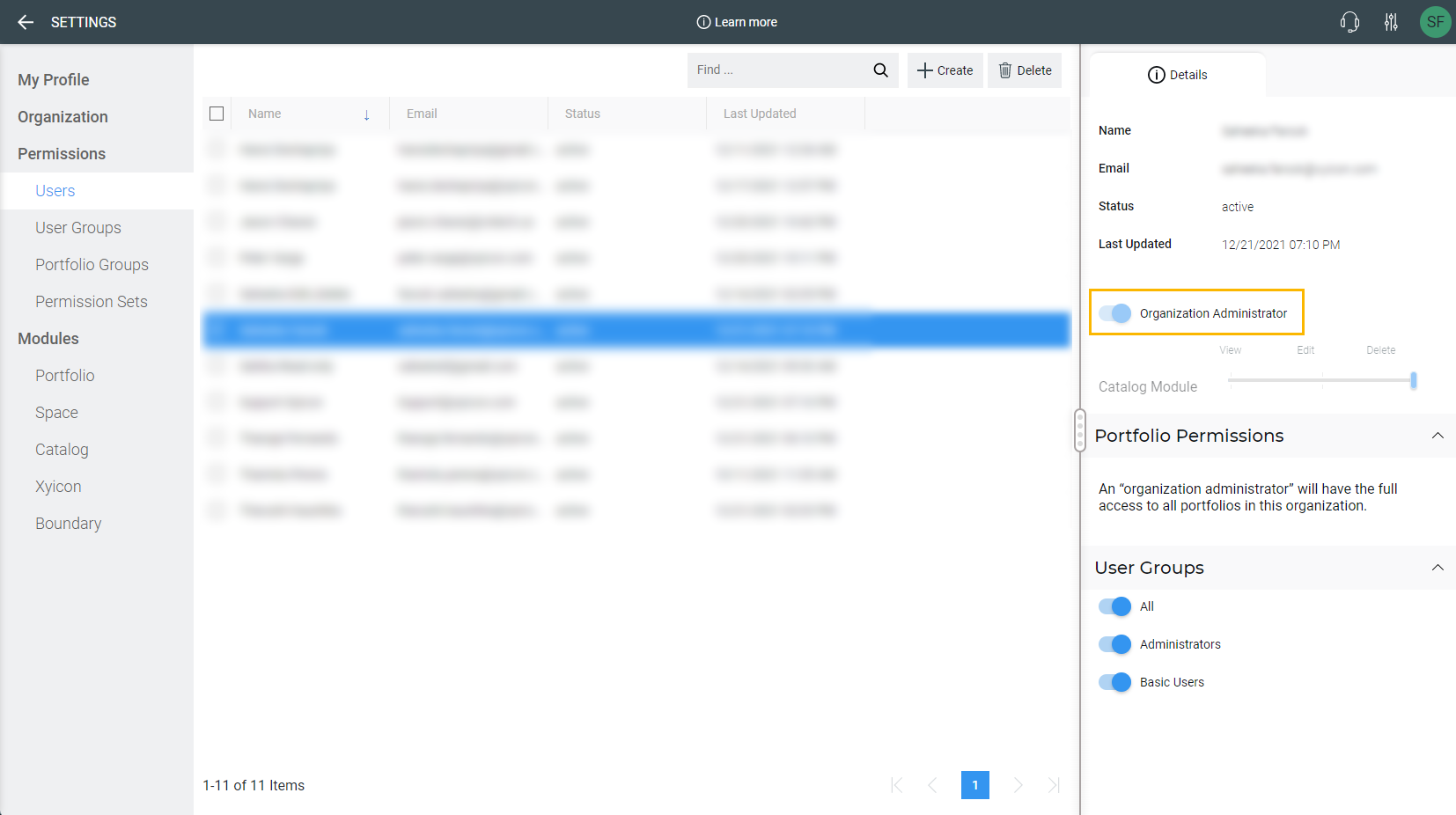 Enhanced the Create a Link popup
We have updated the Create Link popup with highlighted buttons to make it easier to create links.
---
Was this article helpful?
---
What's Next