Take a look at the new features we've released this month.
November 9, 2020
Fields that contain multiple values are now displayed as a list
Instead of seeing your field data as a series of comma-separated values, see them displayed in a helpful list.
SpaceRunner will display the first 10 items in your list by default, expand the list to see more.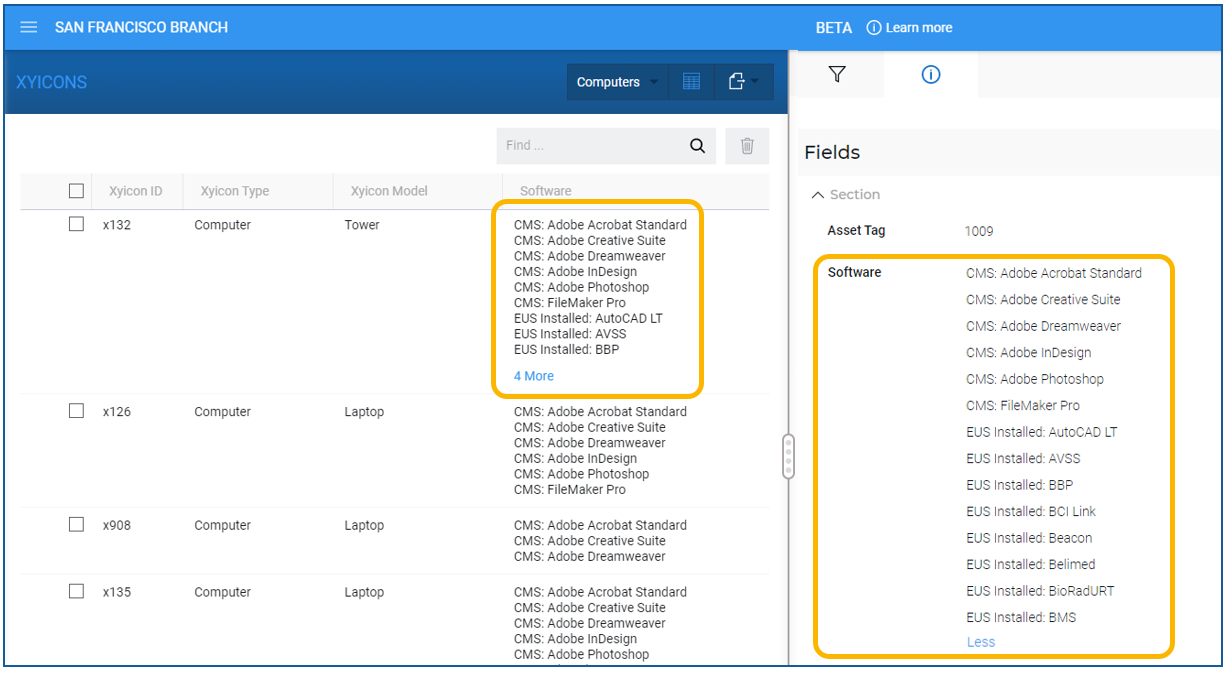 Improvements to the Filter Tab
Key fields such as ID, Type, and Model are now located at the top of the Filter tab ( ), making it easier for you to find them.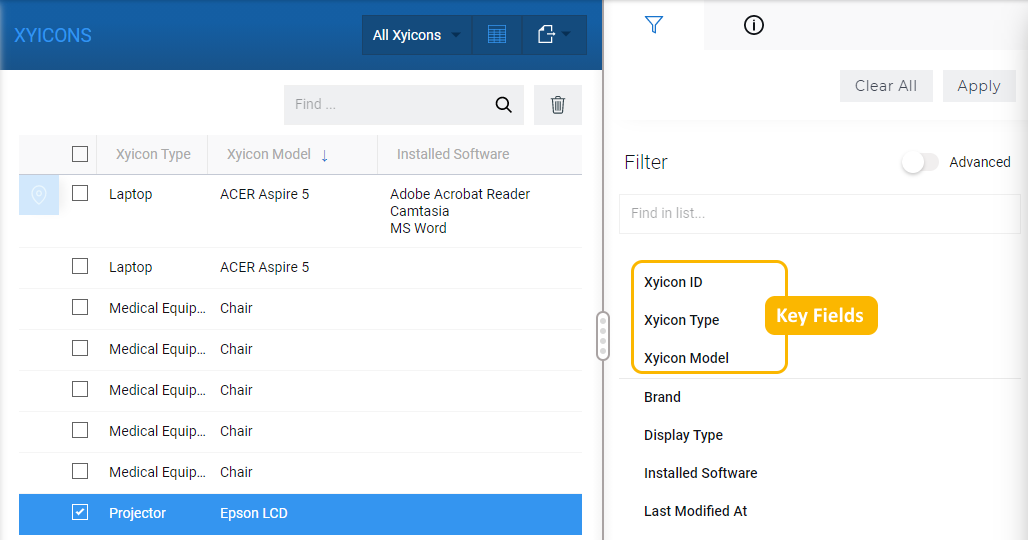 Snap to Grid
Snap to Grid is a nifty tool that you can use to 'snap' your xyicons, boundaries, and markups along an invisible grid-line when moving them around your space. Use this tool to neatly plot and align all objects on your space at lightning speed.
To enable or disable the Snap to Grid mode, select Settings ( ) on the Navigation Bar at the lower right corner of the Space Editor. You can also temporarily turn off Snap to Grid mode by simply holding down the ALT key while you drag one or more objects.
Space Editor Views
You can now create views in the Space Editor! Customizing a Space Editor environment to match your team's workflow is now easier than ever.
Perhaps you are managing a survey of all rooms in your building and you need a simple way to keep track of the progress; design a view that is customized for that specific purpose by hiding unnecessary layers, display room related captions like room type, number, and status and then kick it up a notch by adding a formatting rule to set your room's color to match its status.
---
Was this article helpful?
---
What's Next