Here is a list of notable new features and improvements we've cooked up this month.
New
Portfolios - Import your Portfolio Field Updates from Excel
Calling all SpaceRunner Admins!
You can now import your organization's portfolio data updates directly from Microsoft Excel. For those of you who need to update fields across hundreds or thousands of portfolios in one go, this feature is definitely for you. Just like with the
xyicon
and
boundary
import, you can update changes for up to 10,000 rows during a single import.
Check out our help article for more information
.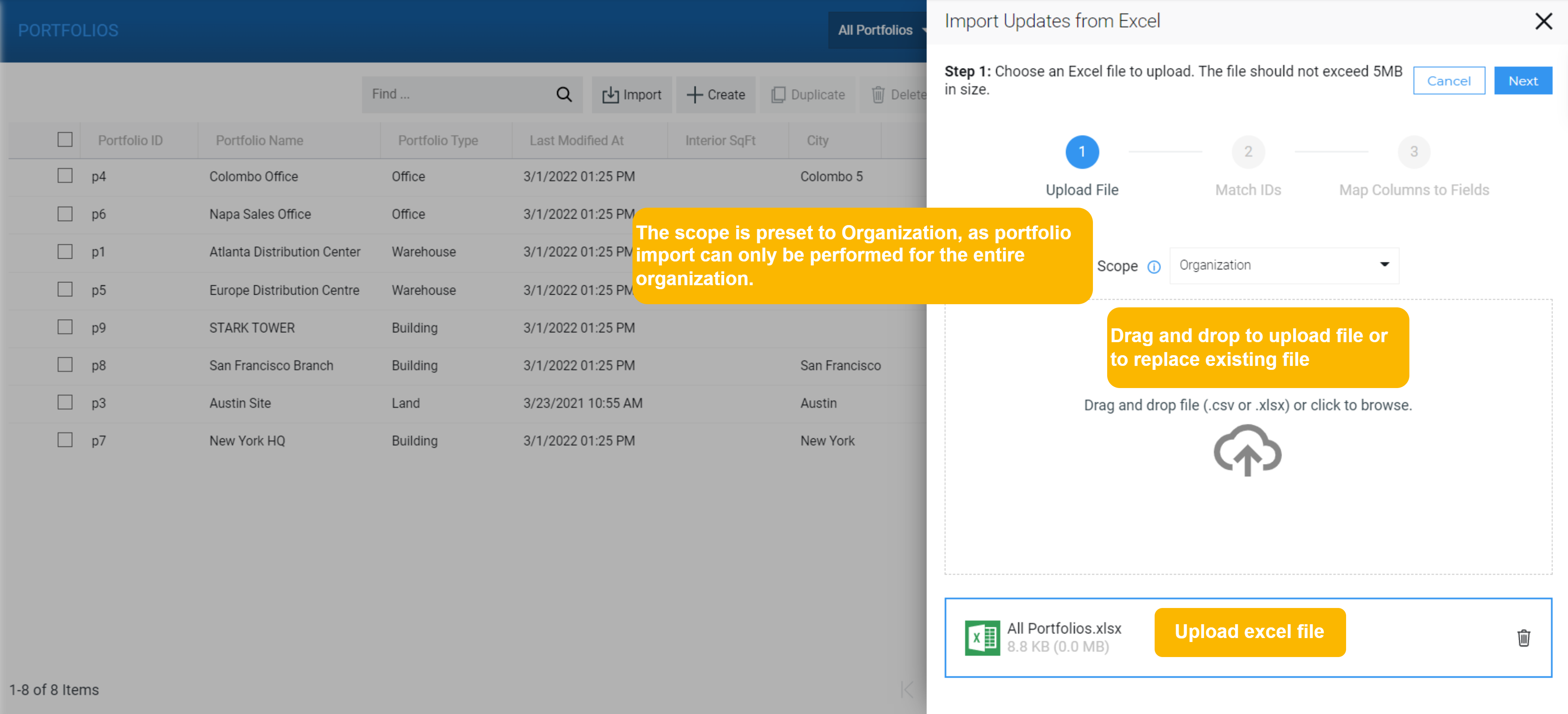 New
Markups - Say hello to our new Callout markup
Use the newest addition in our markup library to take your team collaboration to the next level. The callout markup combines an arrow, a line segment, and a text box to create a single markup that you can use to draw attention to an object or area on your space.
Adding a callout is simple. Just select the tool on the Markup Toolbar and click the space. You can also customize the callout with colors and styles to suit your requirements.
New
Space Editor - Export a selected area of your space as a PDF file
In addition to exporting the visible area of your space in *.jpg and *.png formats, you can also now export it as a *.pdf file. Note: The option to export to the PDF format is only available when viewing your space in the 2D mode.
To export, zoom in or out to the area you want in the Space Editor and click the Export to PDF > Visible Area option on the Space Editor's View Bar. Once exported, you can view the file on a PDF editor of your choice.
---
Improvement
Easily update boolean values for multiple records
We've tweaked how boolean values appear when you edit multiple records. Instead of a toggle, the boolean fields will look the same as other fields, making editing boolean values during mass update of records more straightforward. This change applies when editing objects in all SpaceRunner modules and the Space Editor.
Improvement
Add multiple rows of text to your Catalog Item icons
If you prefer to display multiple rows of text on the icon of your catalog item, you can do so with this enhancement. On
Step 3
of the
Create/Edit Catalog Item Wizard,
simply hit the
Enter
key on your keyboard to enter a new line of text. Learn how you can customize your catalog item by exploring our
help article
.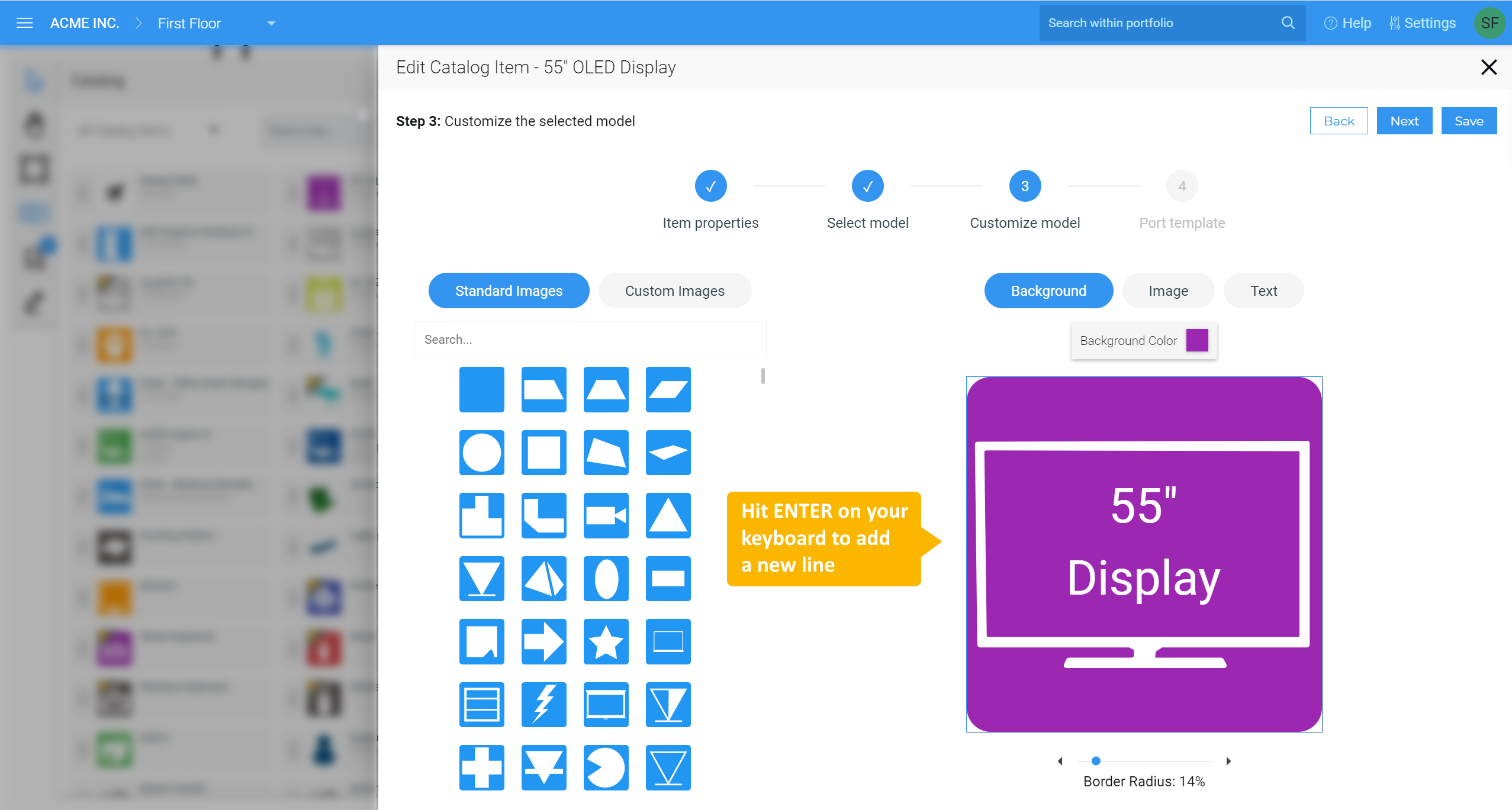 ---
Was this article helpful?
---
What's Next