Here is a list of notable new features and improvements we've cooked up this month.
What's New with SpaceRunner
Boundaries - Import your Boundary Updates from Excel
Import your boundaries' updated data directly from Microsoft Excel. If Excel is your go-to tool for bulk updates, this feature is definitely for you. It is super fast and can import changes for up to 10,000 rows during a single import. Additionally, if you are a
SpaceRunner Administrator
, you can import boundary updates to your entire organization.
Check out our help article for more information
.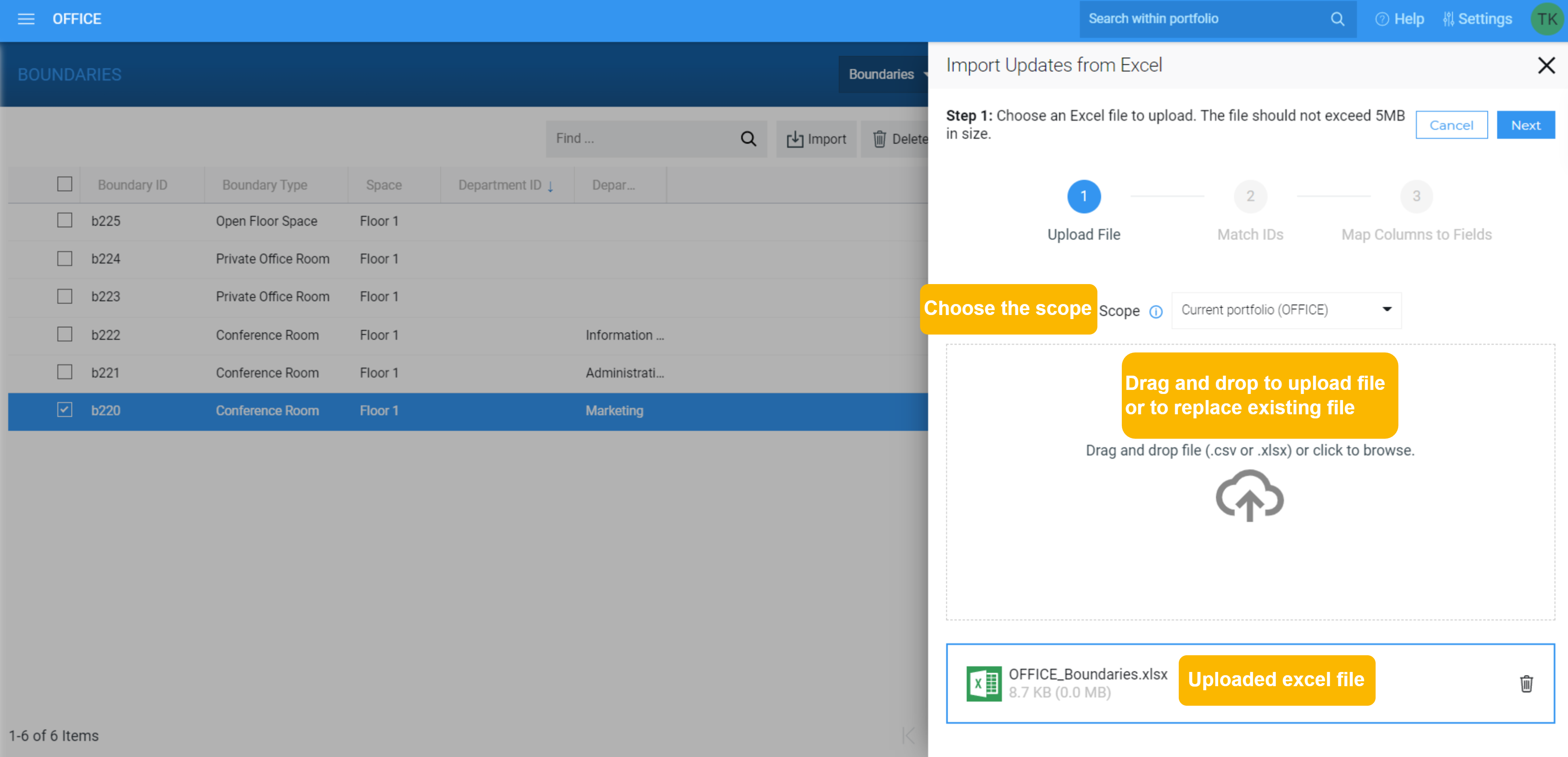 Catalog Panel - Mark Catalog Items as Favorite
Using a few simple steps, you can now mark catalog items as favorites in the
Catalog Panel,
making it easier for you to access your most frequently used items during your day-to-day work. Your favorite catalog items are personal to you so that you can mark and unmark the items available to you to your heart's content. Simply open the
Catalog Panel
on the
Space Editor
or the
XYICONS
module, hover over a catalog item, and click the
Add to Favorites
button ( ).
Read our help article
for detailed instructions, including viewing only your favorite catalog items.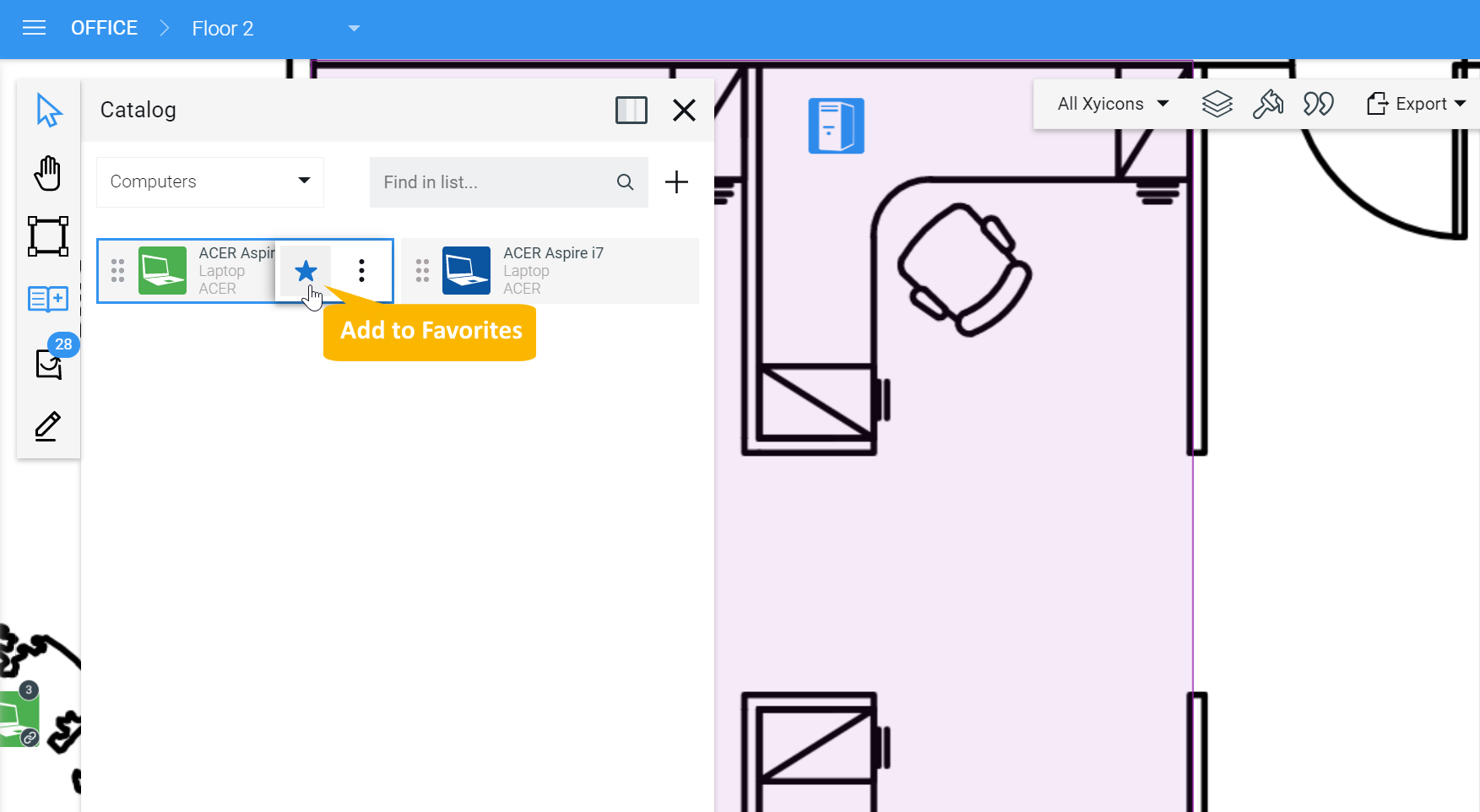 ---
List of Improvements
SpaceRunner Help Menu gets a Facelift
Use our updated
Help
( ) menu to
Connect with us live if you need immediate assistance
Read our help articles to learn how to use SpaceRunner's features
Suggest a cool feature or leave us feedback
Or report a bug you came across so we can get it fixed ASAP!

Improved Report format to differentiate between *.xlsx and *.csv
Previously when you exported a User Defined report, there was no difference in the format between the *.xlsx and *.csv download. With this release, we have changed up the format for the Excel export to include a predefined style and standard filters.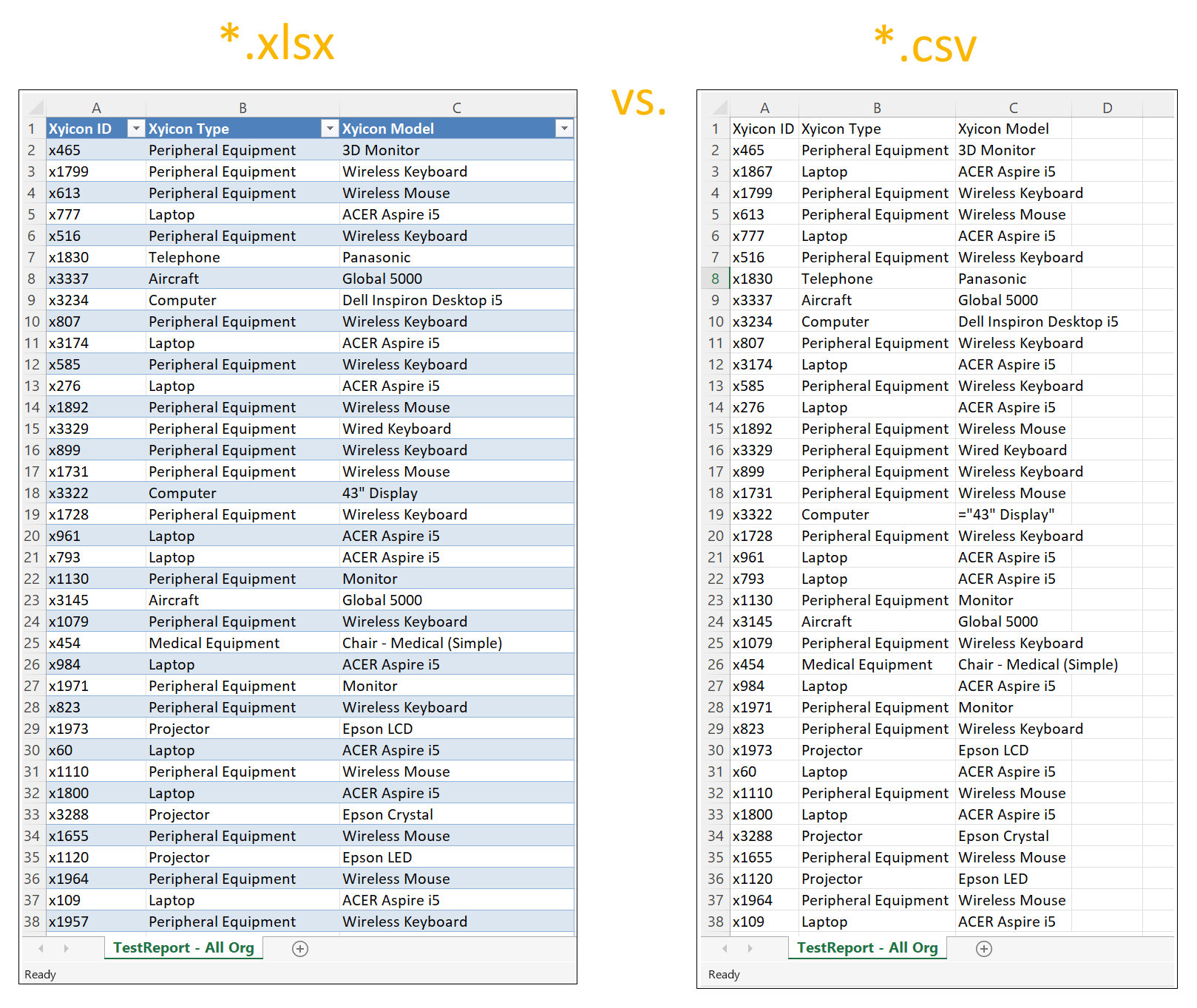 ---
Was this article helpful?
---
What's Next