Take a look at the new features and improvements we've released this month.
November 30th, 2021
Remap ports when changing a Xyicon's model
Changing a xyicon's model is super useful when upgrading or replacing a set of xyicons with a new or different xyicon model—for example, replacing some of your printer xyicons with a newer printer model. With our latest product update, you can remap existing port links when changing the model of one or more xyicons. When remapping a port link for a xyicon model, you can choose to
Remap the existing port link to a port in the new xyicon model. SpaceRunner will preserve your port connection in the new model.
Convert the port link to a Xyicon-to-Xyicon link. This option will remove the port link but still create a link between the xyicons.
Break the link. This option will unlink the xyicon that is connected to the port in the original model.
Watch the accompanying video to learn more.
Convert a boundary from one type to another
We've introduced the ability to change an existing boundary's type with our latest release. Similar to portfolios and spaces, converting a boundary from one type to another is quick and easy. Read our
help article
to learn more.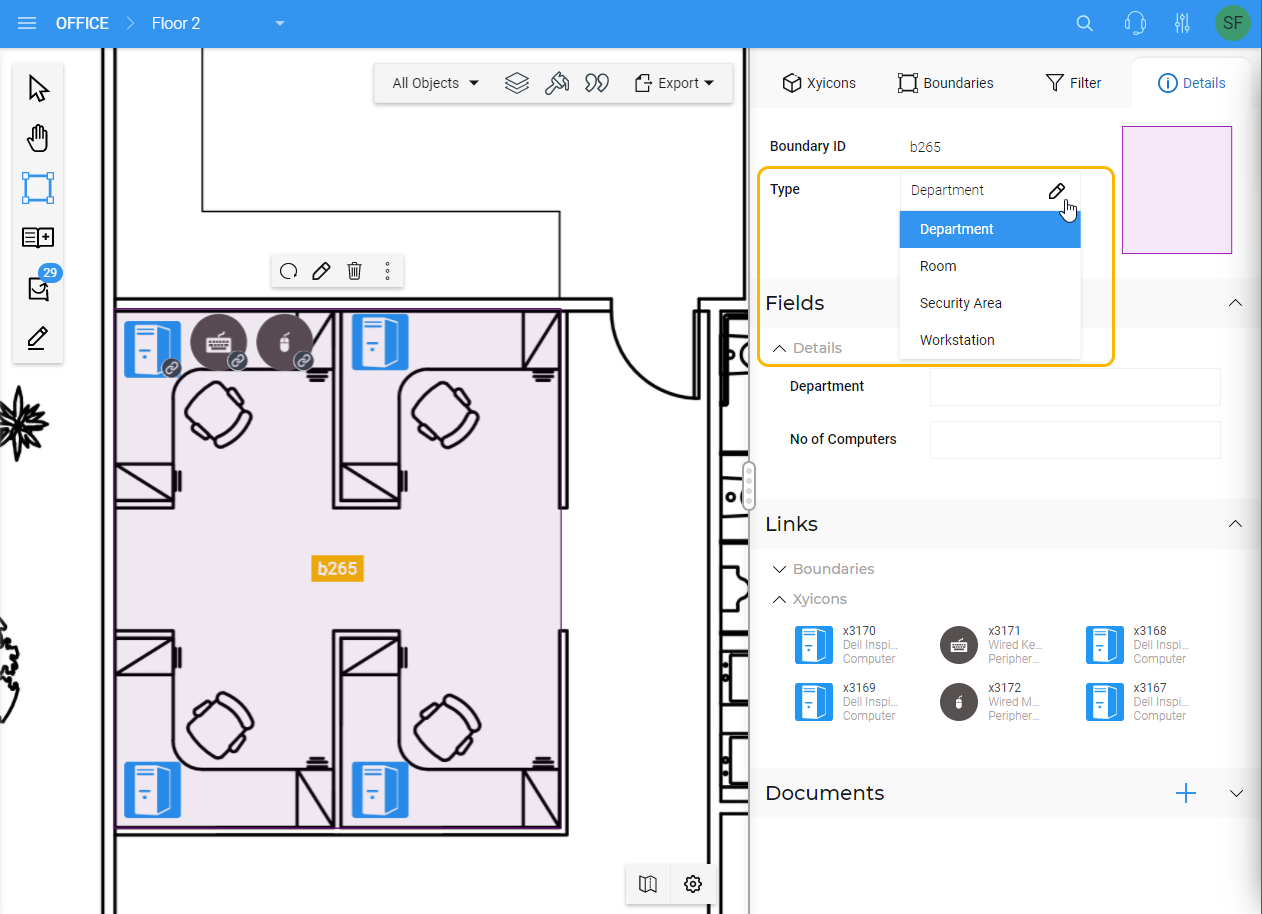 Introducing Linked Xyicon Report
As the name suggests, a linked xyicon report allows you to create a xyicon report that includes the details of linked xyicons. For example, suppose you want a report of all
Computers
in a space and the peripheral equipment associated with those computers. In that case, you can utilize the linked xyicon report and filter out the necessary xyicon fields to get the information you need.
Check out
our help article to start creating your own linked xyicon report
.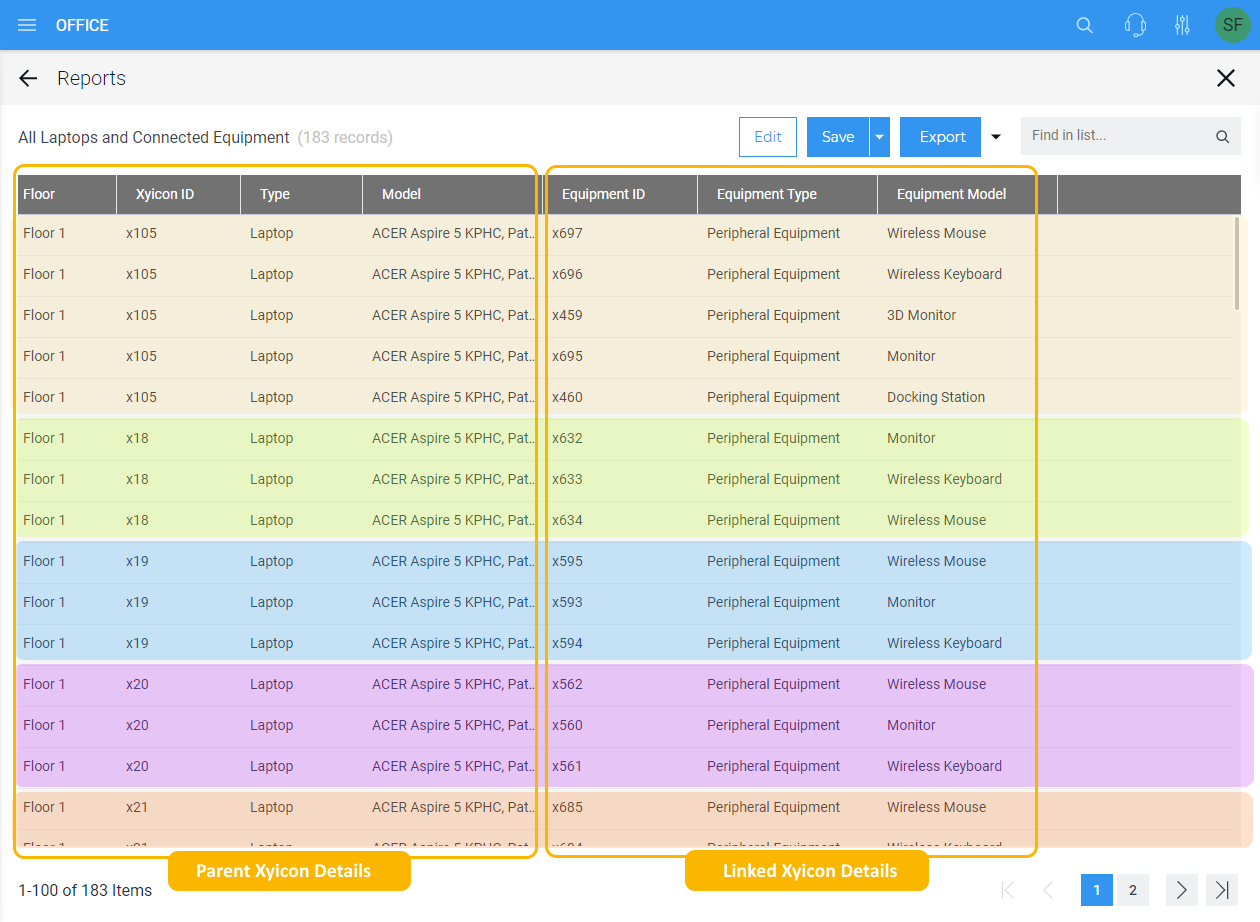 Import Xyicon Updates to your entire Organization
If you are a
SpaceRunner Administrator,
you can now import xyicon updates to your entire organization in one go using Microsoft Excel. The steps are more or less the same as importing xyicon updates to a portfolio. Head on over to our
help article to learn more
.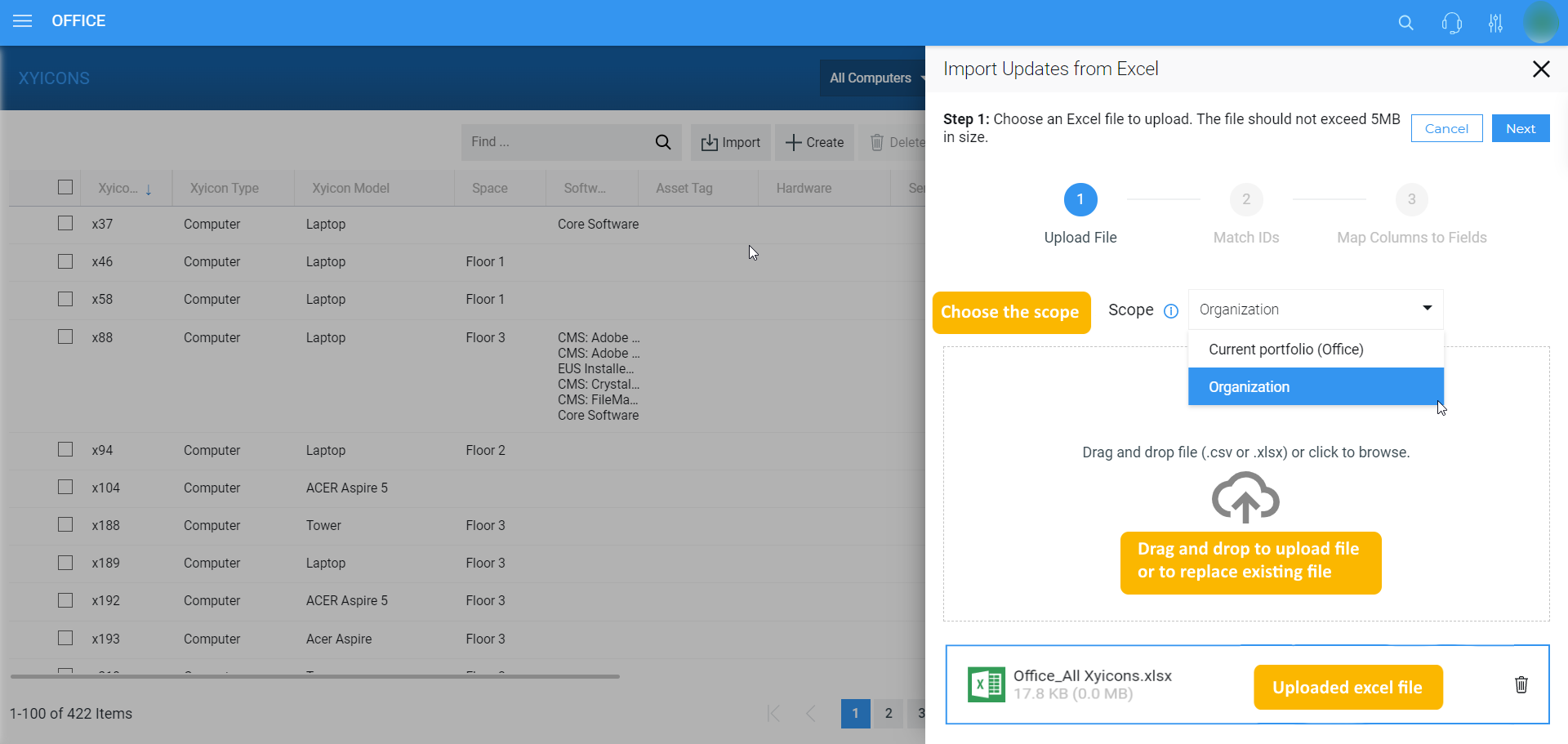 Change the color of an Existing Markup
Quickly change the color of your existing markup. Simply select the markup and choose the color you want from the Color Palette ( ) on the Action Bar.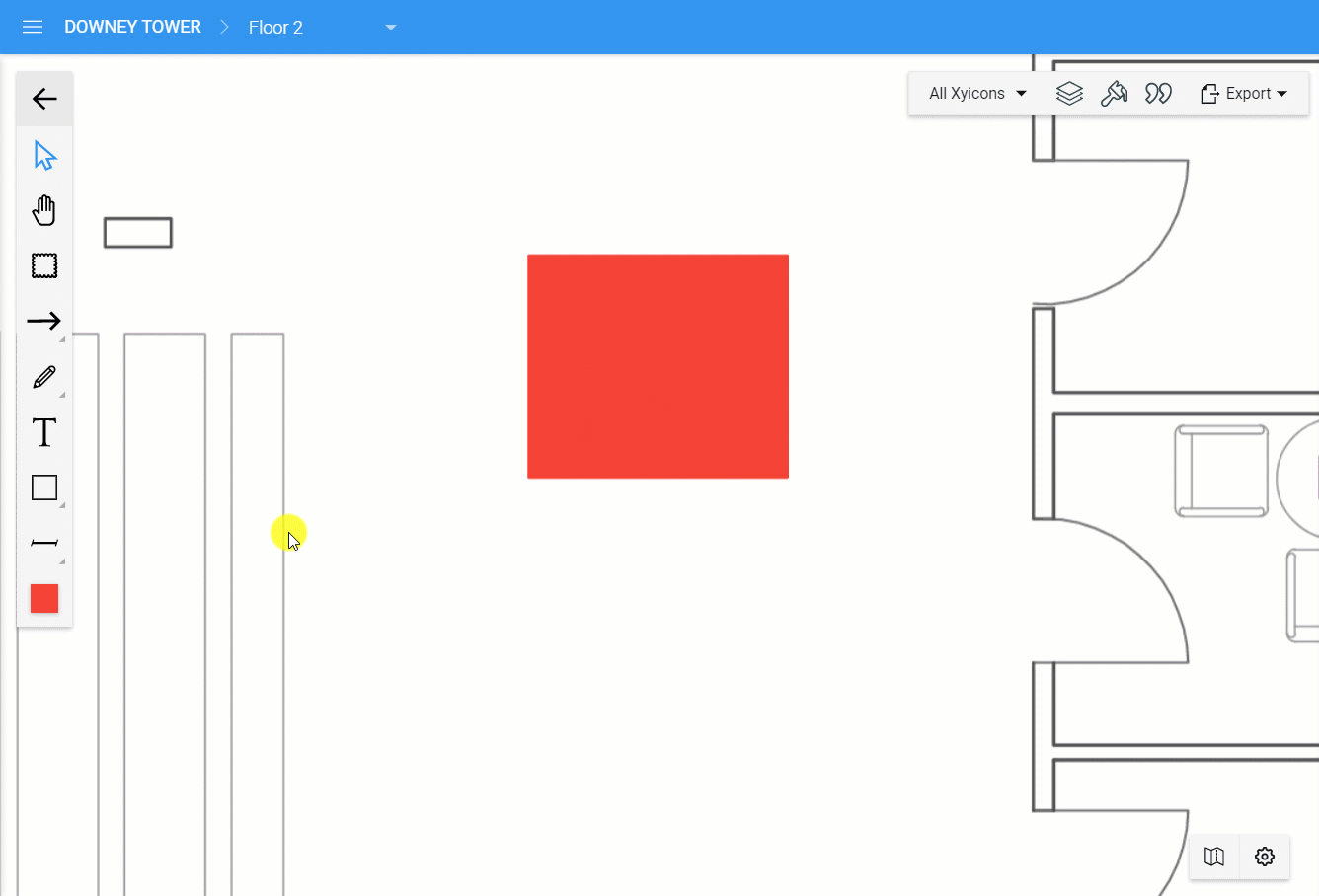 UI Improvements
Enhanced the look and feel of
The View Panel to easily differentiate folders and views,
The Advanced Filter tab
The Create a Link... popup
Portfolio Wide Search
---
Was this article helpful?
---
What's Next